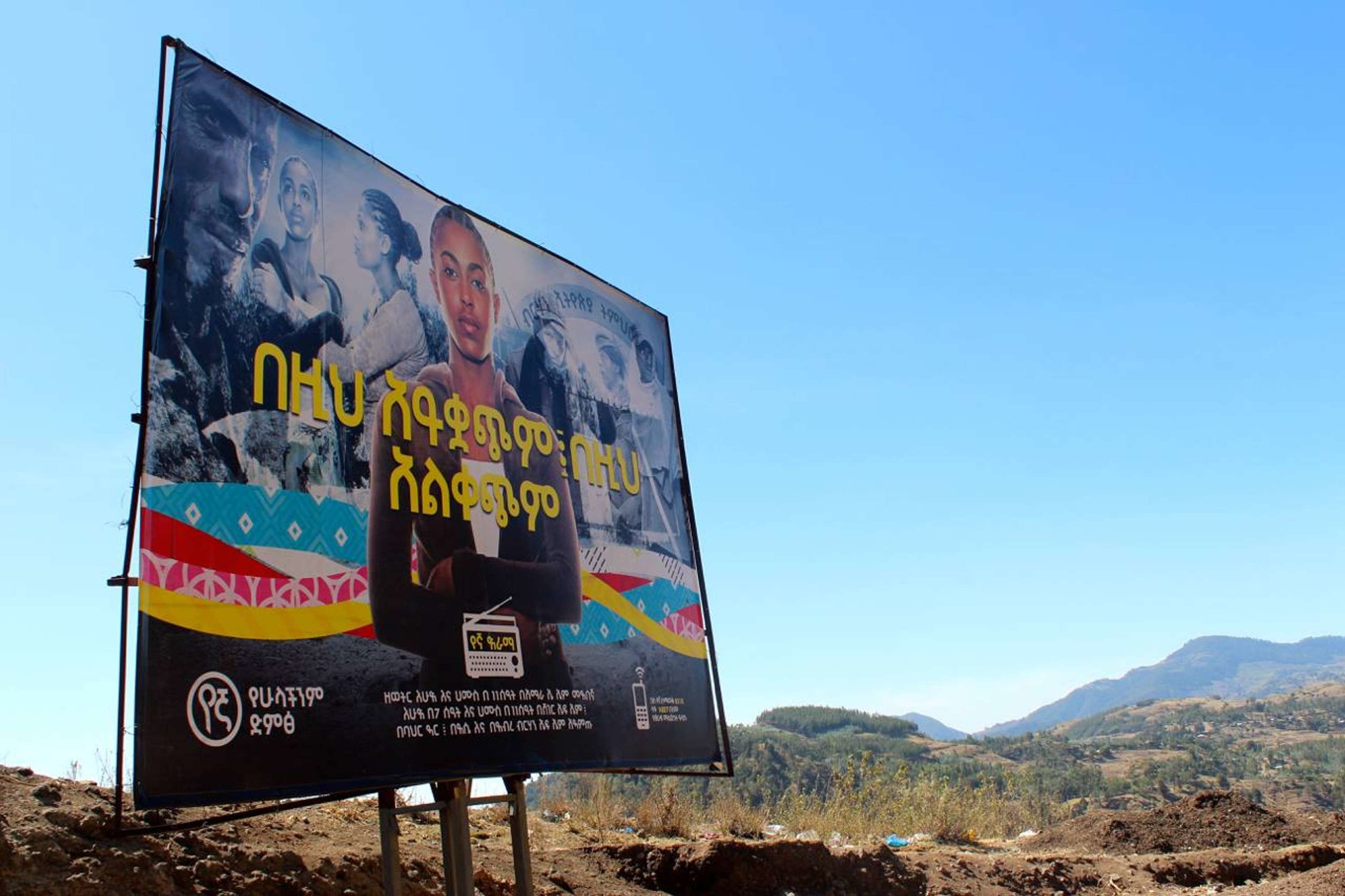 "Yegna provides behaviour change messages through branded products: a radio drama, pop music, a talk show and feature length films which champion the potential of Ethiopian girls. Yegna is designed to speak to men & boys too – we want them to believe in the potential of girls as much as girls themselves."
It involved two trips to Ethiopia, the first researching the target market and wider society for context, the second putting the launch campaign and proposal together for submission to DfID, the UK Government Department for International Development.
DfID signed off an initial budget of £4 million which had the Daily Mail spitting. Imagine how they felt when they signed off another £5.2 million 4 years later. Makes it all worthwhile, eh?
We came up with the name Yegna, which means "ours" in Amharic. Young girls in Ethiopia don't have much to call their own, so calling the band Yegna seemed to really strike a chord with them.
We built a solid foundation so that other creatives and agencies could continue to develop the project once the funding had been approved.
We developed the initial logo (later refined), developed the backstory and styling for the band, as well as devising themes for the storylines. We researched and consulted on the musical and video direction (animation was "childish" but mixing live action with animation was "incredible". Who knew?)
We looked into the best way to carry the message in a media landscape that was completely unfamiliar to us. We built a team of Western and local talent to help bring the project to fruition.
After 111 episodes, 23 music videos, a feature-length motion picture, tribute bands and the results you see below, you can see the project continues to be a success on every level.